We offer a broad range of jewellery and silverware related services.
If you require any further information please do not hesitate to contact us.
Our team includes two on-site gemmologists and an international award-winning diamond grader; also an FGA, DGA, and a GIA Pearls Graduate. Our head valuer has over fifty years of experience.
We are longstanding members of the National Association of Jewellers (NAJ) and the British Antique Dealers Association (BADA). We have staff members who work with The Gemmological Association of Great Britain (Gem-A).
In addition, we can arrange specialist laboratory testing and certification for gemstones, and laboratory grading certificates for diamonds.
Contact us below for availability.
Restringing Pearls & Beads
In addition, our exceptional silversmith can repair and restore a wide range of silver objects.
Visit us for an obligation free quote.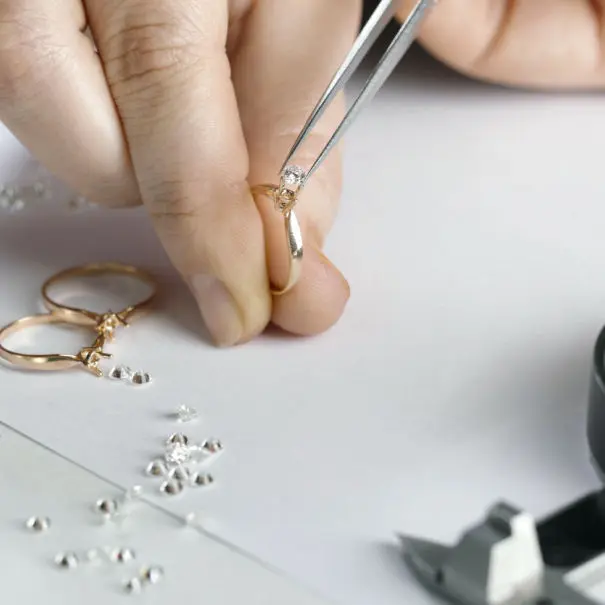 Bespoke Jewellery
Whether you want to transform a piece of existing jewellery into something else, or if you want to start completely from scratch, we can help create your perfect piece.
We can adapt family pieces into more wearable styles, reset treasured gemstones, or even make a copy of a sentimental piece.
If you would like to start from scratch, our lapidary can source a variety of gemstones from all around the world. We can also supply GIA certificated diamonds to your exact specifications.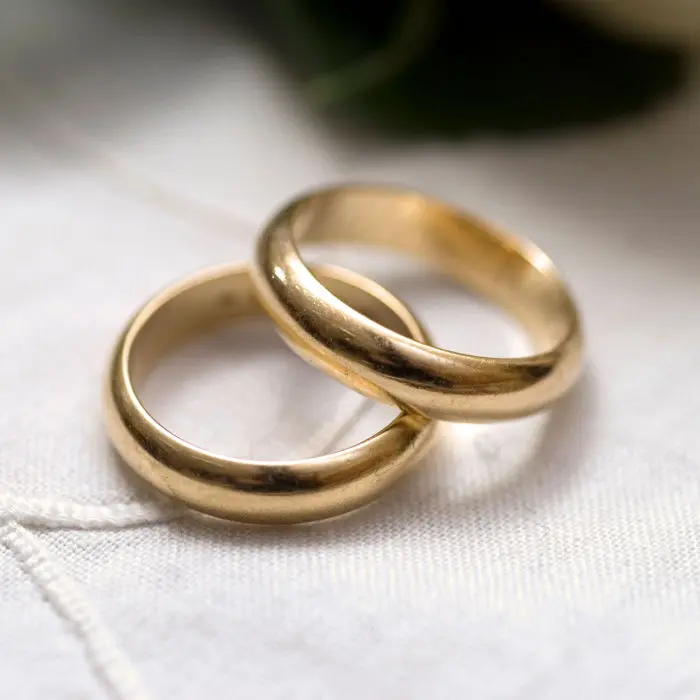 Wedding Rings
When it comes to finding your perfect wedding rings, anything is possible.
Our core range of classic wedding rings are made in the UK from recycled metals or single mine origin gold. These are crafted from white, yellow and rose gold, or platinum.
For something with more sparkle, we have diamond and gemstone set wedding bands. We can make these in any style and configuration to suit you.
If you are in search of a shaped wedding ring to contour around your engagement ring, we have a selection of curved, V-shaped and ribbon style rings. We can also make bespoke curved rings to fit around yours precisely.
Alternatively, we have a large and changing collection of vintage and antique wedding rings.
For further information please contact us below or visit us to see our full range.
Signet Rings
Our superior quality signet rings are made in the UK especially for you. Choose from a variety of designs in solid gold or platinum.
We also have an ever-changing selection of second-hand signet rings, from vintage retro to Victorian.
To make it truly yours, our master engravers can engrave your family crest, monogram, or a special message.